By now all us ps3 users have heard about the PSN issue(if you have not i suggest you come out from your cave) The news is everywhere! However, what does this mean for us, the PSN users who's information has been compromised?
You May ask, hey there OP how do you know are information has been stolen? Do you work for SONY or are you trolling? My answer to both those questions is NO and NO.
Sony has sent a majority(all im assuming, some claim that they have yet to receive an email) of their PSN members an E-mail stating that its user's information has indeed been compromised. Such things include:
"
INFORMATION THAT YOU PROVIDED: NAME, ADDRESS (CITY, STATE, ZIP, COUNTRY) EMAIL ADDRESS, BIRTH-DATE, PLAYSTATION NETWORK/QRIOCITY PASSWORD AND LOG IN AND HAND-HELD/PSN ONLINE ID. IT IS ALSO POSSIBLE THAT YOUR PROFILE DATA, INCLUDING PURCHASE HISTORY AND BILLING ADDRESS(CITY, STATE, ZIP) AND PLAYSTATION NETWORK/QRIOCITY PASSWORD SECURITY ANSWER MAY HAVE BEEN OBTAINED. IF YOU HAVE AUTHORIZED A SUB ACCOUNT FOR YOUR DEPENDENT, THE SAME DATA WITH RESPECT TO YOUR DEPENDENT MAY HAVE BEEN OBTAINED. WHILE THERE IS NO EVIDENCE AT THIS TIME THAT CREDIT CARD DATA WAS TAKEN, WE CANNOT RULE OUT THE POSSIBILITY. IF YOU HAVE THROUGH PLAYSTATION NETWORK OR QRIOCITY OUT OF AN ABUNDANCE OF CAUTION WE ARE ADVISING YOU THAT YOUR CREDIT CARD NUMBER(EXCLUDING SECURITY CODE) AND EXPIRATION DATE MAY HAVE BEEN OBTAINED
."
This is the part where i get in SONY's ass:
1)How is a billion dollar company going to allow such things to happen?
2)Sony, knowing that there was a "External intrusion" shut down the PSN servers on April 20th, 2011. Yet, the people are now being made aware that(April 26, 2011), "hey these really bad people possibly have all your personal information...sorry we dint let you know as soon as we suspected anything...and again sorry if they maxed out your credit card"*SARCASM* Its sorry, sorry, sorry everything with these guys.
In regards to the bolded text in the quote above: Is sony living in the damn stone age? Let me get this straight, a hacker hacks YOUR system! and you have no idea what they were able to obtain? Not to mention this is a week later after an "investigation" has been conducted! What a joke!
Question: Why are you picking on PSN...Xbox Live went down as well!
Answer: True, but not in the way many of you are claiming.
1)Xbox Live went down(true)
2Microsoft gave a weeks notice(true)
3)Most people were back on live within a couple hours(true)
4)not everyone was affected(true)
5)did it take some people as long as 2 weeks to get back on(true)
6)people's personal information WAS compramised(FALSE)
WHAT SHOULD YOU DO?
I posted this because i want you guys to be aware of the potential dangers. Grown-ups you know what you have to do. To the younger crowd with your parent's C/C info on your ps3, YOU HAVE TO LET THEM KNOW! It's not your fault PSN got hacked, it is also not your fault that you have been made aware of this a week to late(possibly) Your parents will understand. Also, S
INCE YOUR EMAIL AND PASSWORD HAS BEEN COMPROMISED THAT MEANS YOU MUST CHANGE IT FOR ANY OTHER ACCOUNT YOU HAVE THAT INCLUDES THE SAME INFORMATION: XBOX LIVE, AMAZON, YAHOO ETC
. Its better to be safe than sorry.
peace out guys!
*UPDATE 04/28/11*
1) I know most of you guys have stated that you would like to see Anonymous burn. Well i got some ok news for you violent people out there(lol). While 40 anonymous hackers have been arrested, it is not in connection with the attack on psn.
http://www.escapistmagazine.com/news/view/107389-FBI-Executes-Search-Warrants-on-40-Anonymous-Members
2)PSN as of 04/27/11, could possibly be down for another week.
http://www.dualshocknexus.com/2011/04/psn-will-be-live-again-soon.html

*UPDATE 5/3/2011*
Apparently, Sony Online Entertainment(SOE) has had their servers hacked for nearly a month now. Needless to say, they are now releasing that information. Also, in fact, those of you that play SOE game online, must know that all your info has been compromised. Credit card, address, etc.(the whole sha-bang-bang in lamen's terms) The funny thing is that it only took Sony to release this info 6 hours after shutting down their SOE servers. As apposed to the psn where in took them 6 days after shutting down their servers. Try to defend this one Sony drones.
SOE=
In other news PSN, as of right now, is still down. Maybe tomorrow. ARGGHHH!!!!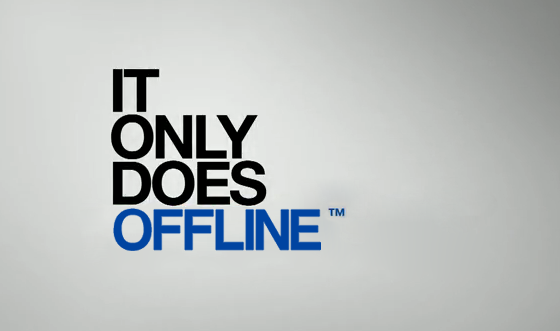 *UPDATE 5/9*
Whats up playstation users. Well here i am with another update. I decided to do this in order to keep posts more organized and to avoid thread spamming. Anyways.........
The full PSN services/qriocity services may not be up until May 31st. Sure, online play, chat and PS home may be up before then; however, word on the "streets" is that the full PSN ,as we know it, may not be fully restored until may 31st.
NOT TALKED ABOUT: What about Netflix users? How long do they have to wait before netflix is up and running for them?
Meanwhile if the weather in your area seems nice the pic demostrated below doesnt seem like such a bad idea now does it? LMFAO
IT ONLY DOES......GREEN EGGS AND HAM LMAO